AI in Marketing Techniques
July 10, 2023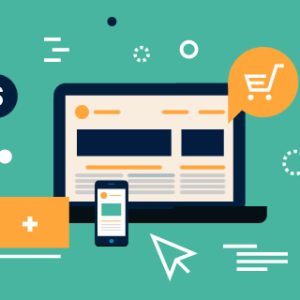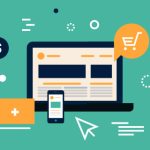 Media Buying Forecast
August 9, 2023
WHAT ARE DARK POSTS?
A dark post is similar to a sponsored post. A dark post, unlike a conventional sponsored ad or organic post, does not display on the advertiser's timeline or feed. It's an ad that only appears on the timelines of the individuals to whom it's targeted.
For the brand's followers, the ad does not even appear. Instead, it's focused at a specific target audience: social media users who don't even follow the company but have interacted with comparable material in the past. Dark postings are almost always identified as sponsored material.
HOW DO DARK POSTS WORK?
You might be asking how a dark post might acquire momentum if it doesn't promote to its followers or even appear on a brand's timeline. Do dark postings occur at random for a subset of people, or is there more complexity to how a dark post works?
Dark postings function by tracking trackable site behavior. If you frequent tech websites and read up on the newest technological news, there's a good chance you'll get a targeted dark post from a business whose audience is comparable to the websites you visit.
That is the essence of how dark postings function on Facebook, showing in your timeline but not on the company's own page. Because they are concealed from the brand's page and its followers, they are referred to as dark.
WHAT ARE THE BENEFITS OF DARK POSTS?
To target the correct audiences on social media, advertising requires data and analytics. Targeted advertising is sometimes regarded as a novel method of reaching out to new audiences, yet it has existed for as long as advertising itself.
If you're watching a football game on TV, you're more likely to see a Chevrolet or pizza commercial than a cosmetic product promotion. This is because the NFL's major target demographic is males aged 35 to 49.
Targeted social media advertising is similar, except that marketers now have even more analytics to narrow down their target population. They can promote to a new audience without showing information that their present followers probably don't need to see by using a dark post.
WHY SHOULD YOUR BRAND USE DARK POSTS?
Dark posts, as opposed to standard targeted and boosted posts, allow you to be extremely specific with your outreach. Dark postings, often known as "unpublished posts" on Facebook, provide superior A/B testing results. You may test them on clients who have previously expressed an interest in your business before introducing them to new audiences.
A dark post also allows you to control how many times a post is seen by an audience. Essentially, you have greater control and can shape how your target audience perceives the dark article. You may also manage the ad, schedule it for a later date, or include it into a larger promotion.
HOW TO CREATE A DARK POST
Dark posts on Facebook are quite simple to generate, but you're better off doing them with the help of a social media scheduler. That way, you can prepare posts ahead of time, keep things in sync with other scheduled posts, and have a better overview of your dark post material.
Are there any downsides to using dark posts?
Any sort of targeted advertising requires some trial and error, and dark posts are no exception. Indeed, others claim that dark messages are even less personalized and go beneath the radar, proving to be deceptive.
However, Facebook has subsequently labeled dark posts so that viewers are aware they are viewing an advertisement. Users may also browse their ad library, which displays all of the advertising that a business is currently running and gives additional insight into advertisement formats.
HOW TO MAXIMIZE YOUR DARK POSTS
You want to make sure that your dark Facebook posts stand out, which involves optimizing them to the best of your ability. Based on your target audience, Facebook provides a Relevance Score to your advertising, measuring the quality on a scale of 1 to 10.
As a result, you should aim for a better Relevance Score before posting, adjusting content, graphics, and targeting choices as needed. This will assist you in crafting a dark post message that is more likely to resonate with your readers.
You may also A/B test your advertisements while they are running, using the Relevance Score to evaluate how they are doing in real time. To see which version performs better, modify the ad to include alternate wording and a slightly altered picture.
SHARING SOME LIGHT IN THE DARK
Dark advertisements are another approach to build momentum on Facebook, since they allow you to experiment with messages that your existing followers and timeline do not require. It's never been easier to post and manage a dark post with the aid of social media schedulers on solutions like Zoomsphere, improving your chances of generating leads and converting clients.